Old Towne Diner
I watch a lot of Food Network and have seen the Minnesota specialty burger called a Juicy Lucy. I have been trying to find a local

restaurant

that serves one and found that Old Towne Diner was doing this as a special. I grabbed the family and headed to Old Towne Diner for dinner once again. My only reason for going here was the Juicy Lucy

,

it was $5.99 with french fries.
If you do not know what a Juicy Lucy is, it is two burger patties that have been stuffed with cheese before being cooked. In this case Old Towne Diner uses American cheese. The cheese gets all melted and gooey in the middle of the burger and every bite is filled with cheesy goodness. The burger is served simply with

mayonnaise

and

pickles

only.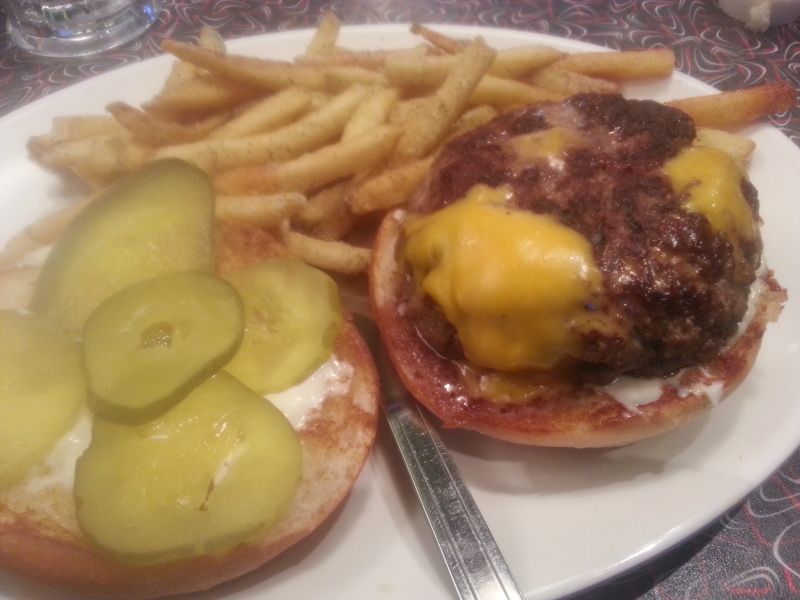 Normally I wouldn't cut a burger in half but I really wanted to show the inside of the burger to my readers. The burger it self was still moist and full of flavor. I really enjoy the burger patties at Old Towne Diner I don't kno

w

what it is but they are just damn good. The burst of American cheese with each bite was good and did not overwhelm the rest of the flavors. The

pickles

added a nice sour bite that helped to cut through all the cheese. The bun was s

lightly toasted but still soft.

Such a simple burger but

executed

so well.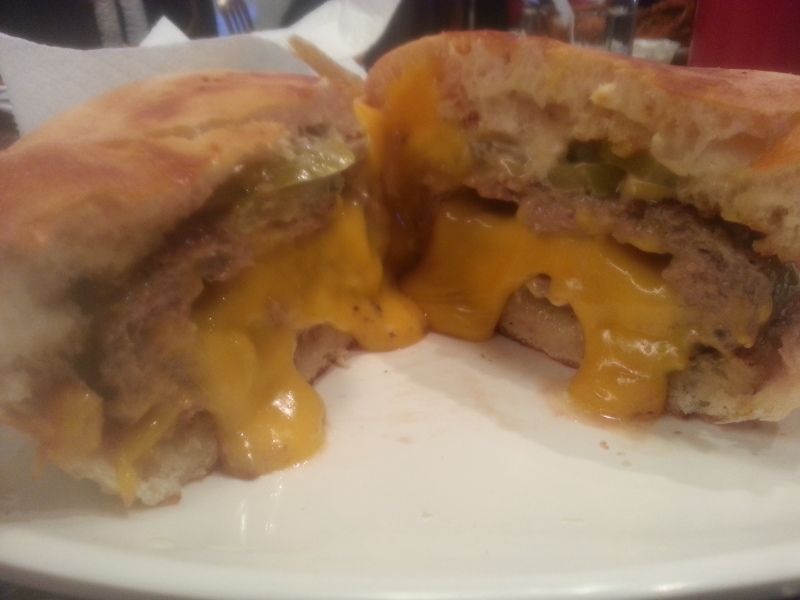 From what I have heard this burger is a special for this month so I would advise getting over there and digging into this

delicious

mound of meat and cheese. I really do hope this burger stays on the Old Towne Diner menu because I now have a place locally that I can get one of these bad boys

. This is now the third time I have been to the Old Towne Diner and they continue to impress me every time and have not disappointed me or the family. Take the time check this place out.