Capital Seafood
Restaurant
2700 Alton Pkwy #127
Irvine

, CA 92606
949-252-8188
The family was going out to dinner with some friends and I was in the mood for

Chinese

food. Our friends suggested Capital Seafood Restaurant, so we agreed and met them there. I

s Capital Seafood the capital of seafood? We wouldn't know as no seafood was ordered.

However we did have a

variety

of different dishes. We started with Westlake minced beef soup

and t

he main dishes we ordered were

broccoli

and beef, Mongolian chicken, orange chicken and chicken lo mein.
The Westlake minced beef soup was egg flower soup but with bits of ground beef in it. The soup it self was thick like a good egg flower should be and loaded with egg. The bits of ground beef were tasty little morsels that added a nice beef flavor. There was a bit of green onion that I really liked which added a nice

hint of onion to the soup.
The orange chicken was perfectly sweet without any heat at all. We ordered it this way so my daughter could enjoy the dish and she did. She

actually

ate a little bit of every dish we ordered. This orange chicken was also crispy on the outside with tender bites of chicken inside the crisp coating. There wer

e little

pieces of

orange

peel in the dis

h so every so often you would really get an intense orange flavor that I liked.
The

broccoli

beef at

Capital

Seafood can be served with American broccoli or Chinese broccoli, we went with American broccoli. The broccoli was cooked just right, tender but not mushy with some bite left to it. The beef was tender and plentiful. It was a good version of this dish which I have had so many times before. I did really like the

pieces of ginger that added a nice kick to the dish.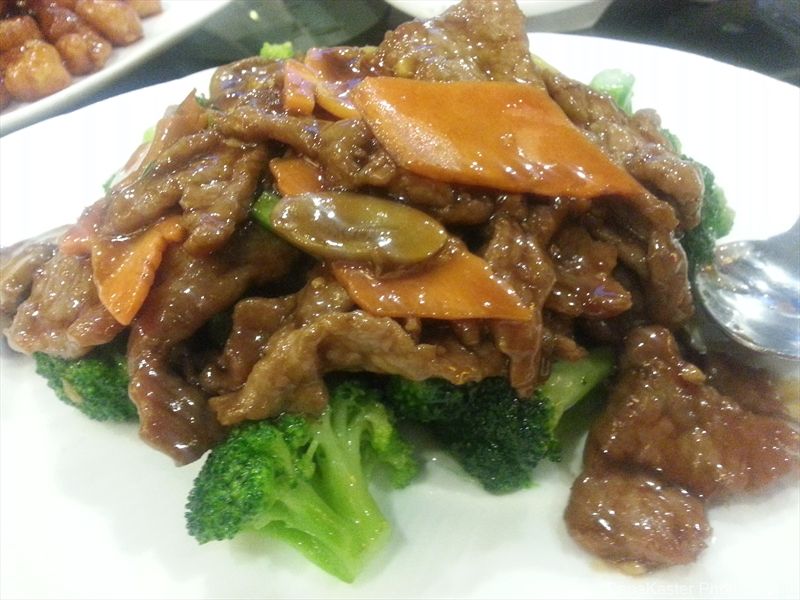 The Mongolian chicken was okay in my opinion. I have had better from other restaurants. The flavors were good but the chicken was just chicken. Other places I have been added a small coating to the chicken in this dish which makes the chicken a litt

le crisp

.

Capital

Seafood does not do that, the chicken was cooked nicely but I did miss that texture on the chicken.

I liked the dish but have had better.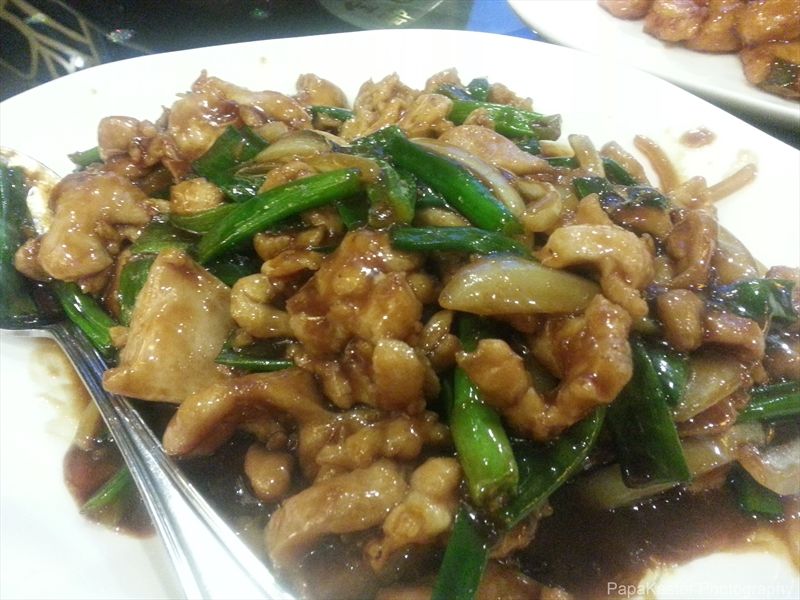 The chicken lo mein was full of noodles, large pieces of chicken and fluffed egg. The noodles w

ere soft

, the chicken was tender and the bean sprouts were bitter but in a good way. The entire dish cam

e together and made a good plate of food.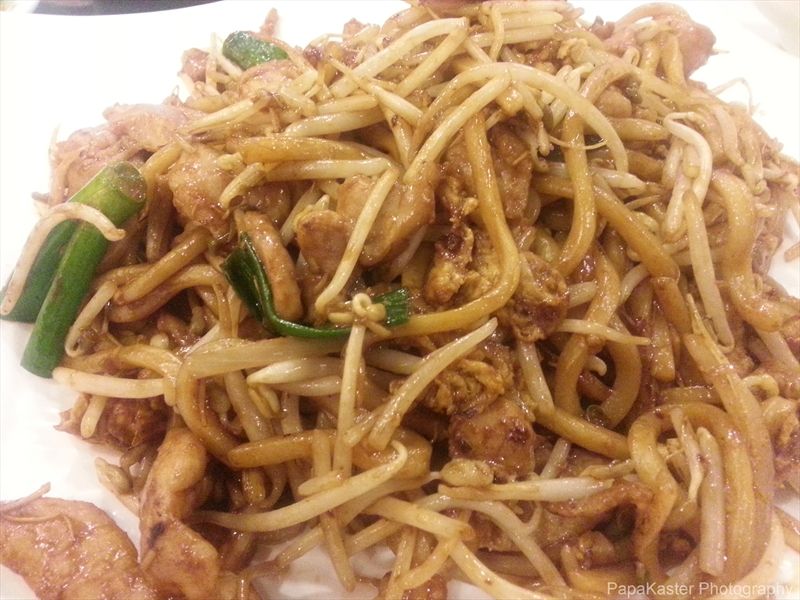 There was nothing bad about Capital Seafood. The service was nice, the food was good and it was served quickly. Here is my problem with this meal, with no drinks it was $90. Now I don't mind paying $90 for a meal if it is worth $90 but I did not feel this meal was worth the price. I think I would go back to Capital Seafood to try the dim sum service but doubt I will eve

r take the family back for dinner.