Avila's El Ranchito
So I have been craving Mexican food the past couple days and a we have been to a couple really good places but I needed something to write about so we took a chance and went to Alvila's El Ranchito based simply on the Urbanspoon rating. The

restaurant

looked busy but we were seated fairly quickly. We started the meal with

some

guacamole

and chips, my daughter ordered chicken fingers with fries, my son ordered the two item combo plate, my wife ordered the green sauced chicken

enchiladas and I ordered the carnitas plate. With drinks and two desserts the meal was about $74.
When I was checking out the menu online

I

was supr

ised that

they had freshly made guacamole as an appetizer so I made sure to orde

r

some with our drinks. The guacamole was awesome! The

avocado

was creamy, the fresh onions added a nice texture, the chopped

tomatoes

helped to add some sweetness and a tiny bit of acid was

noticeable

from fresh lime juice. I was mixing the house salsa and this guacamole to get a bit of spice and that was the pefect combo. The house salsa added heat while the

guacamole

cut through some of that heat so it was not over powering.
I was a bit disappointed with my daughters chicken fingers, these things looked like they came from a box at the grocery store. Maybe I shouldn't have expected anything better but it seems to me that they could make some good chicken fingers with chicken breast and some flour. My daughter didn't mind though because she finished almost everything on her plate. My son's plate had a few choices but he decided on a chicken flauta and ground beef taco. My son said the flauta was crisp and full of chicken. He said the taco was crispy and loaded with ground beef.

When I asked if he liked the food he gave me two thumbs up.
My wife takes any

opportunity

to try the green sauce chicken enchiladas at any new Mexican

restaurant

that we try. That is her marker for a

restaurant

that tells her if she will go back or not. I think Avila's El Ranchito passed the test. My wife said she enjoyed the enchiladas and she said the green sauce was good too.

My wife also said the enchiladas had a good amount of chicken in them and that they were made well.

I had too much of my own food to try hers

.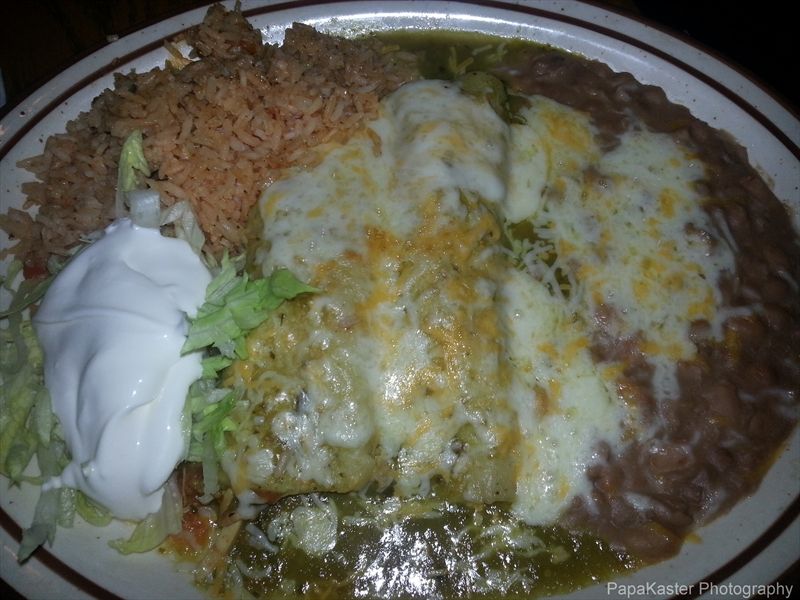 As for me I always like to try the carnitas at a new Mexican

restaurant

that we have never been to before

, t

his is my marker. If they can make good carnitas then I can almost be sure that the rest of

their

food will be good. My plate had a generous amount of carnitas on it with all the typical fixings. The carnitas it self was moist but not dropping wet like some I have had. There was a small amount of crust on the outside of the pieces while the middle remained tender. With the addition of house made flour

tortillas

this plate of food did not last long. I was loading each tortilla with a forks fulls of carnitas, beans, rice, lettuce and more of that awesome

guacamole

. Even after filling four tortillas with this combination of food I still had some carnitas left over that I simply forked

up and finished.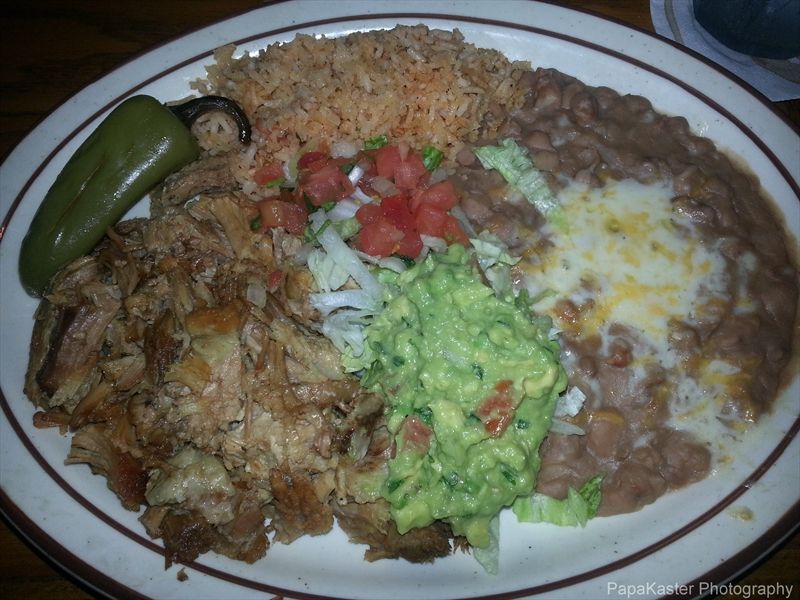 As if that wasn't enough food we decided to order dessert. I haven't had flan is ages and that was my clear choice. My wife and son ordered the churros while my daughter got some vanilla

ice cream.

The flan was firm yet creamy with a

caramel

sauce that really kicked in the flavor. I would have drank that sauce off the plate if I wouldn't have looked odd doing so in a

restaurant

full of people. The churros were strawberry filled and looked to me like something that you could get out of a box. However my

wife

and son liked them but

they weren't excited about the churros.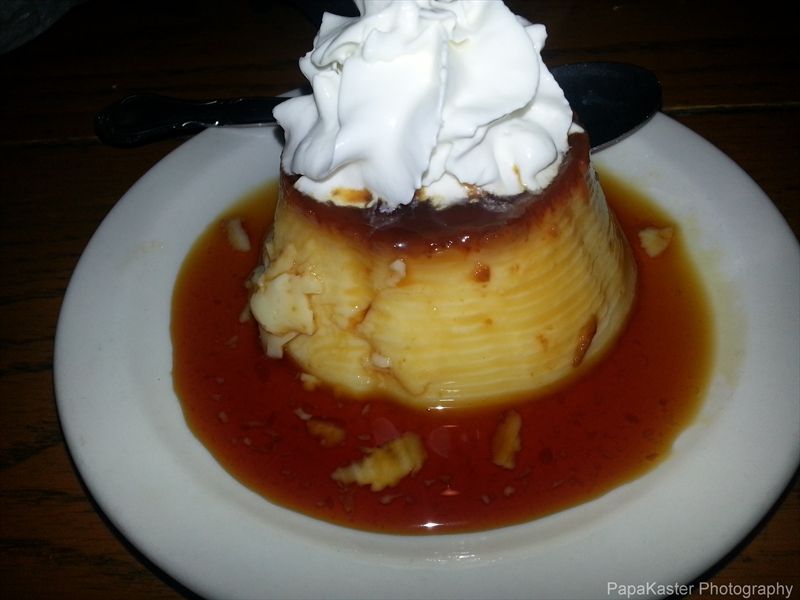 All in all I was very pleased with

our

meal at Alvia's El Ranchito and would

definitely

go back. My only real complaint, if you could call it that, would be the chicken fingers and churros but that's an easy fix, we will not order those next time. The quality of the rest of the food was very good. The veggies were all fresh, the

guacamole

was out of bounds and the meat was moist and cooked just right. If you happen to be planning a trip to the Santa Ana Zoo then make sure Avila's El Ranchito is on your itinerary because it's right around the corner from the zoo

and should not be missed.