Cuca's Mexican Food
26676 Portola Pkwy

, Ste. E
It's not something I do often but last week I went out to lunch with co-workers. One of them suggested Cuca's Mexican Food, none of us had been there before so it was new to us all. The menu at Cuca's is small but there are a few specials to choose from. There is also an opt

ion for

you

to

make a combo plate or you can do like I did order

individual

items. I ordered the carnitas burrito and a fish taco, these two items with a drink

cost me a little over $10.
I started with the fish taco. The fish it self was not bre

aded

or deep fried. The fish was light, flaky and moist. The

cabbage

was crisp which added good texture to the taco. The sauce on the taco was flavorful but it did not have any spice to it. The salsa added th

e spice and a squeeze of lime added the perfect amount of acidity to the taco.
The burrito was wrapped tightly and stuffed full of carnitas, beans and salsa. The carnitas was most of this burrito, which I really

appreciated

th

e fact that

Cuca's doe

s

not skimp on the car

nitas.

The meat it self was tender, moist and it had a good pork flavor. It was not overcooked and flavorless like some place can do to carnitas. The beans and salsa complimented the meat nicely. This was a burrito that

could satisfy any carnitas lover.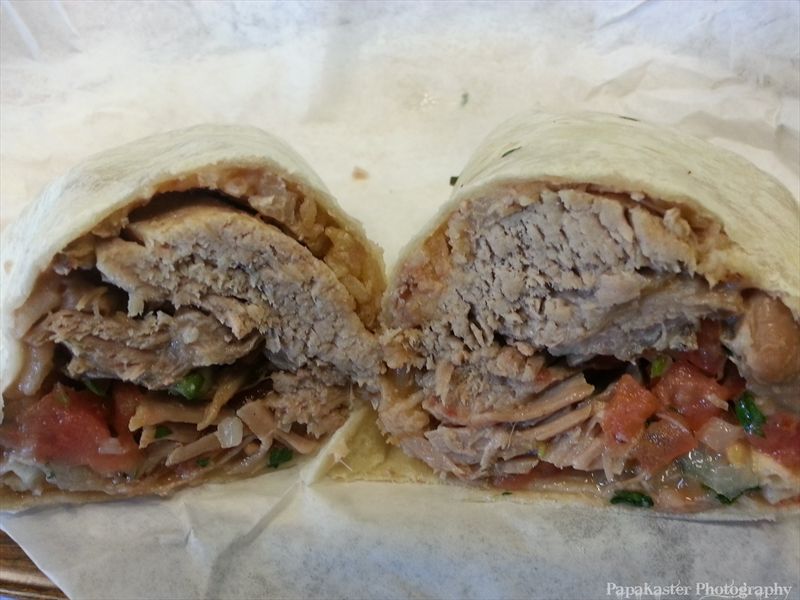 I was very impressed with Cuca's Mexican Food. I had never heard of this

restaurant

before that day but have already recommended it to other co-workers. The food was good and the prices were reasonable. The service was nice and the food came out quickly. All those things added up together equal a quick lunch that will not put a major dent in your wallet and keep you going f

or the rest of the day.