Leadbellys Barbecue
has been open for a total of five days. My wife and I ended up there because my wife knows the people behind the restaurant and my wife promised me good barbecue. I was honestly hesitant at first because good barbeque is hard to do and if you flub barbecue it can end up being really bad. Well Leadbellys Barbecue certainly surprised and satisfied me. My wife and I got the garlic, cheese fries with pork belly as an appetizer and we shared a two meat combo plate. With two drinks this meal was about $23.
The garlic, cheese fries with pork belly was a great way to start the meal. While not exactly barbecue this was a unique starting course that I had not had before. The ingredients were simple, french fries, cheese, garlic and pork belly. The french fries were cooked to a golden crisp and seasoned well enough. The cheese was a bit sparse for my liking but where there was cheese it was melted and gooey so it would string with each fork full. The pork belly was crisp on the edges like bacon and tender the rest of way like a well made ham. A very good dish that I would easily order again, I just want a little more cheese next time.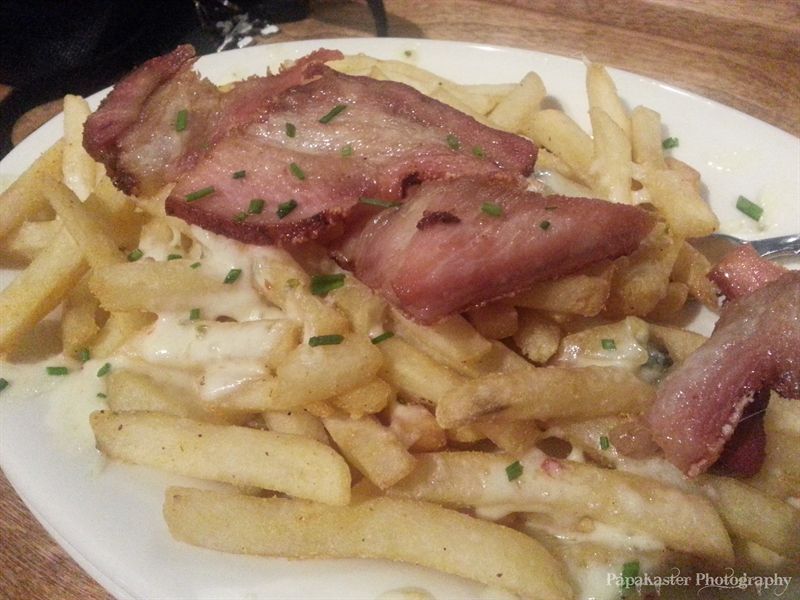 On our two meat combo plate we asked for something not on the menu, burnt ends and we also got the house made sausage. We had a choice of two side so we decided on barbecue beans and corn bread. The burnt ends were tender, juicy and full of smokey flavor. The small bite sized pieces were fatty and meaty at the same time, a great balance between the two. With the house made barbecue sauce these burnt ends were the hit of the night for me. The house made sausage was moist and with the addition of peppers and onions it was a great combo. The sausage slices had a nice snap to them and the flavor was that of a gourmet link. The barbecue beans were slightly spicy which was a nice contrast with the meat. The corn bead was lacking a bit in the sweetness department and needed some butter.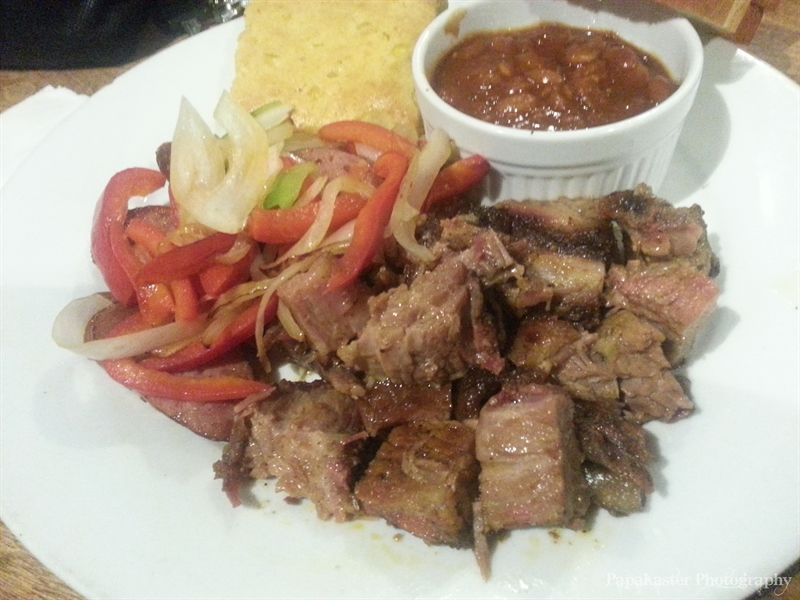 If you know anything from reading my past reviews I am not one to pull punches and this is no exception. Just because my wife knows the owner I felt I have represented our meal fairly and accurately. The food was on point and the service was friendly. I have feeling that Leadbellys Barbecue will be around for a long while and would recommend that you get over there and give them a try. I know I will be going back soon.