Hapa Cupcakes
The first time I wrote about Hapa Cupcakes (article here) they were just getting started in a location in Anaheim, sharing a store front with another restaurant. Over the weekend I was stoked to be invited to their grand open in Downtown Fullerton. The new shop is small and quaint but loaded with the alcohol infused cupcakes that have helped Hapa Cupcakes become successful. Since last I visited Hapa Cupcakes they have added more then a few new flavors of cupcakes, added cakes, brownies and even cookies to the line up.
I was treated to a four pack of cupcake so I wanted to to try different or new flavors then the last time. I first tried the salted caramel cupcake. The cake was moist and had a nice caramel flavor to it. The frosting was sweet but not overly sweet and it complimented the cupcake nicely. My only issue is I wish there was a bit more salt on this cupcake. I really enjoy the salty sweetness that most salted caramel confections provide but this one was missing the salty.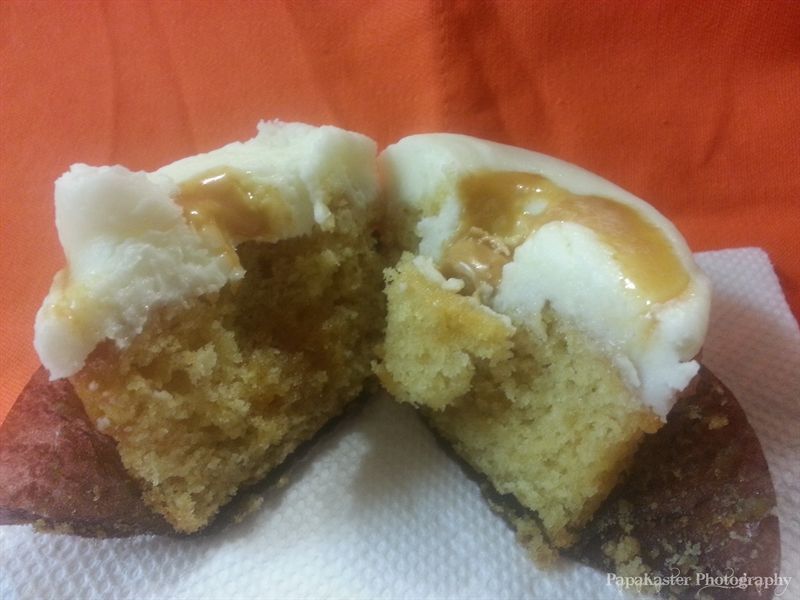 The second one down the hatch was the "Squeeze my Lemon" cupcake. Again the cake it self was moist and had the classic lemon cake flavor. The frosting was creamy and smooth which added a nice lusciousness to the entire cake. The lemon flavor was bit too subtle for me but overall another very well made cupcake.
Next up was the "Strawberries and Champagne" cupcake. I really did like this cupcake more then I thought I would. The strawberry flavor was pronounced enough that it was the first thing I tasted, then as I continued to enjoy the cupcake the champagne flavor finished off the bite. The frosting on this cupcake was delicate and worked hand in hand with the cake to deliver an awesome cupcake.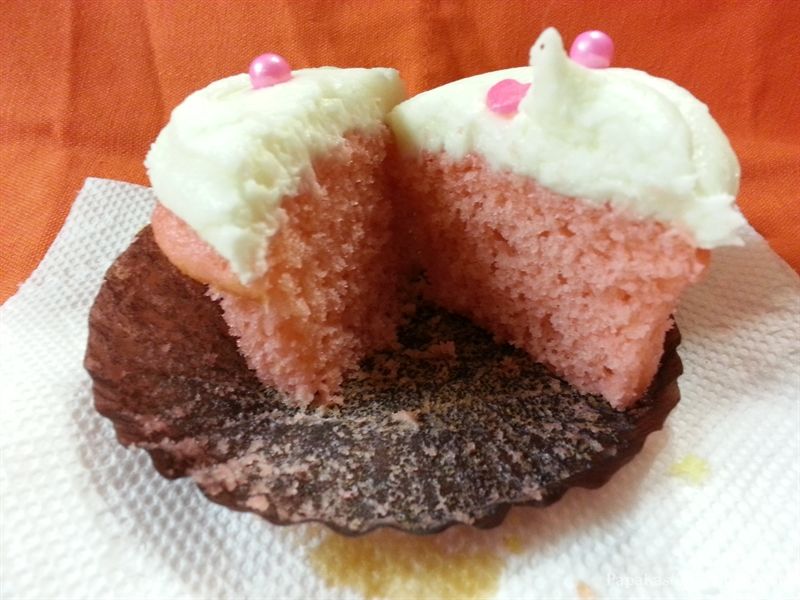 The last cupcake tasting was the "My Cookies Make You Cream" cupcake. This is Valrhona chocolate cupcake with chocolate cream cookie topping. The cupcake packed a punch of chocolate flavor while the cookies added a nice crunchy texture. Like the previous cupcakes this cake was also moist with a sweet cream cheese frosting loaded with cookie bits. If you are chocoholic then this cupcake will surely cure that craving.
I finished off my Hapa Cupcake treats with something completely new which was a creme de menthe brownie. This brownie reminded me of thin chocolate mints. The brownie it self was dense and chewy. The layer of creme de menthe was thin but packed a lot of flavor and it was topped with fudge coating. All together this brick sized treat fed three members of my family and we were plenty happy.
I am a sucker for sweets and Hapa Cupcakes can deliver. I am happy to see these ladies finally move into their own store front. I wish them the best of luck and many years of success. But I would urge you if you are in Downtown Fullerton to stop by Hapa Cupcakes and tell them PapaKaster sent you.