Blake's Place
2905 E Miraloma Ave
Ste 3
Anaheim, CA 92806
714-630-8574
I took advantage of another opportunity to try Blake's Place BBQ in Anaheim. I have been there before and even posted a review on here. But I am sucker for good BBQ and figured what the heck, why not? The last time I ate at Blake's Place was years ago but I remember it being okay, not bad by any means but nothing that rocked my socks. Well let me tell you, this time I was pleasantly surprised with my visit and thought there was a clear improvement over my last meal.

I do have to say this was a PR event so my kids and I got our meals comped to us. My daughter ordered the kids baby rack ribs. Like almost every other time she tries something new, she was hesitant but went ahead with that order. My son ordered the Blake's One Pound Bomber. I ordered the three meat plate and for sweet treat we got some bread pudding.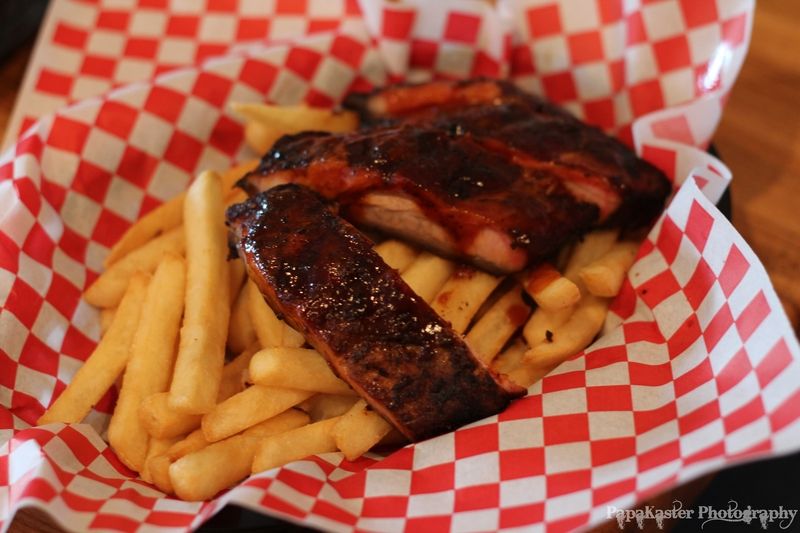 My daughter picked up her first rib and messed around with it for a bit before taking her first bite. Once that bite was taken she was in BBQ heaven, she just kept saying how good the ribs were and how much she liked the sauce. She chowed down all her ribs without any complaining which I was fully stoked about. In fact she had a BBQ sauce "smile" from ear to ear from her lacking of caring what she looked like and simply enjoyed the meat on bone goodness.
Blakes's one pound bomber consists of beef brisket, pork, turkey, Swiss cheese, pickles, red onion and BBQ sauce on a French roll. This sandwich is loaded to the brim with smoked meats and requires you to unlock your jaw like some kind of serpent. My son said the meat was tender and had a good amount of smoke to it. He felt like the meat was a little dry but nothing some of Blake's house made BBQ sauce couldn't fix. My son was able to easily take down one and half of the second half. As we were leaving Blake's I asked my son if he remembered his last trip and how it compared to this trip. He felt like there was clear improvement in the quality, taste and overall tastyness of the food.
I went with the three meat plate so I could try and bit of everything. I ordered beef brisket, turkey, and pork loin. The beef brisket was tender enough to be easily cut with a plastic fork. The turkey was smoked in such a way that is almost had a ham kind of flavor to it. It too was super tender. The pork loin was my favorite of all three meats. The smoke on the pork was just enough to let you it was there but not overpowering at all. It was like eating BBQ sauce covered thick sliced bacon. Who wouldn't love that? The beans and potato salad did not get as much of my attention as they should have. I picked at them not because they were bad, in fact the potato salad was really good and the bean were very well made. Just too much meat for me and that's all I was about. Plus I had to save room for the bread pudding.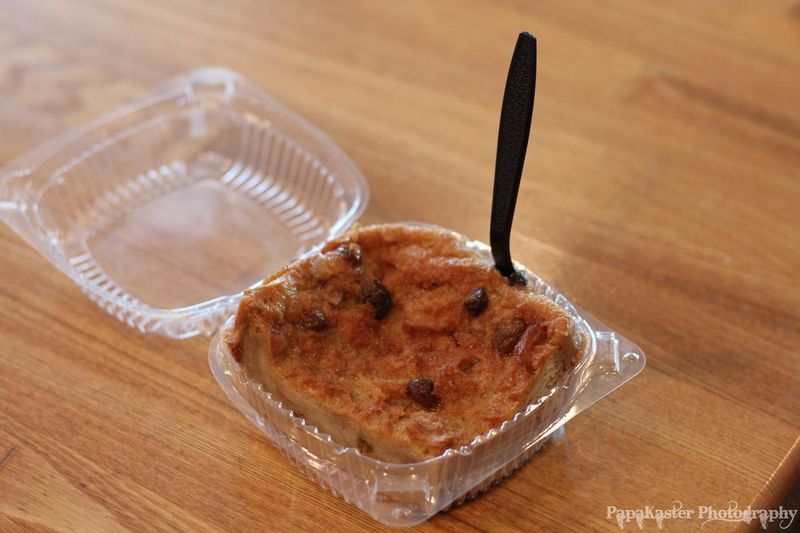 I chose to have my bread pudding cold. I had already eaten enough hot foot with the three meats plate so I went for the cooler desert. This bread pudding was dense but in like the best possible way. The custard had soaked through all the bread which brought plenty of cinnamon flavor to the party. The raisins added tiny pockets of sweet that really helped to break through some of that cinnamon spice. I could only image how awesome this would be hot with a bit of bourbon sauce on it. I don't actually know if Blake's does it that way but they should if they don't.

I must say that I thoroughly enjoyed my meal at Blake's Place and my kids had a great BBQ experience too. It may be a bit out of the way but you should definately take the time to seek out and try Blake's Place.